Published: • Updated:
August 2023
France - Normandy Holiday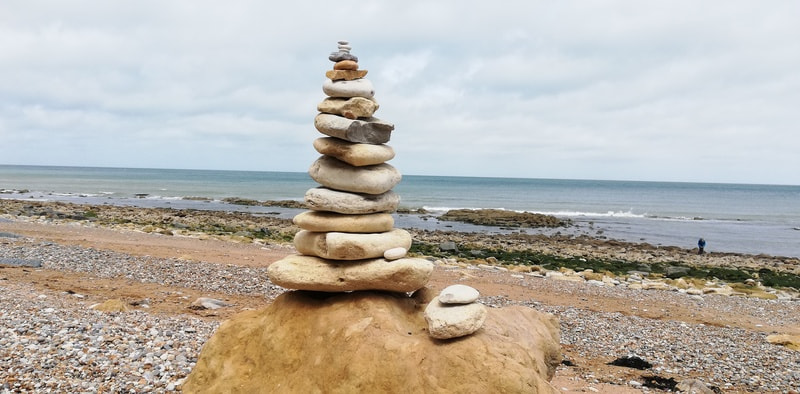 We spent two weeks in Commes, a small costal spot near Port-en-Bessin-Huppain. The accommodation was comfortable and homely which was a bonus as we needed to stay in a fair bit. We had the worst two weeks of rain I've seen in France. The home had a piano which was great as I got to practice a couple of pieces.
Being near Bayeux, we visited the Bayeux Tapestry.
Normandy saw lots of fighting during the second world war, and we visited Arromanches-les-Bains to see the remains of the Mulberry harbour, an artificial port installed by the allies. We also visited the German gun battery at Longues-sur-Mer.
We took the kids tree climbing at Beauregard Aventure. The park had a good selection of routes at varying difficulty levels, and some pretty long zip wire runs.
Google reCAPTCHA Enterprise
On the drive back to Calais I got an alert from my SMS provider saying that my account had been suspended due high-activity. Luckily I wasn't being billed as one of the sites that I support was being attacked by an automated bot. The bot was filling in the contact forms with random data which was getting past the checks I had installed and thus generating an SMS alert to the site owner.
As such, I'm implementing Google's reCAPTCHA Enterprise edition to protect the forms from suspicious activity. The sites developed in PHP, and I've not used PHP in a long time. So I'm creating a Go web service which will do the reCAPTCHA assessments and generate the score. Based on the scores value, I'll be able to decide if I should quietly drop the request, flag it as potential spam, or let it through.
I'll post the implementation once it's done.
Health
I've managed to stay off the booze. I'm practically a teetotaler. While on holiday I tried a couple of small glasses of wine. I didn't enjoy them and couldn't have drunk anymore. A far cry from eight months ago were I'd drink a whole bottle of wine each evening.
It's helped us save money, but I haven't lost as much weight as I thought cutting out those dead calories would do.
I need to start doing some more regular exercise, but I'm also the type of person who needs a challenge to work towards. I'm going to start walking more, slowly increasing the distances, so that next year I can walk the St Oswald's Way
Links
Reading
When on holiday I prefer to read a proper paperback, instead of the Kindle. During this months holiday I read Harlan Coben's The Match and thoroughly enjoyed it.
Still reading book two in the series The Living.
Listening
Still listening book 11, Brushfire
Watching
By writing down what I watch I can review how much TV I consume. It's shocking, but here is the list for August: