Published: • Updated:
Whit Friday | June 2023
4th Section Band Winners at Lydgate
Whit Friday Brass Band Competition
On the 2nd of June the band competed in the famous brass band competition that is Whit Friday marches. We competed at several villages including Denshaw, Delph and Diggle. The picture below show us playing at Lydgate were we won the best 4th section band prize.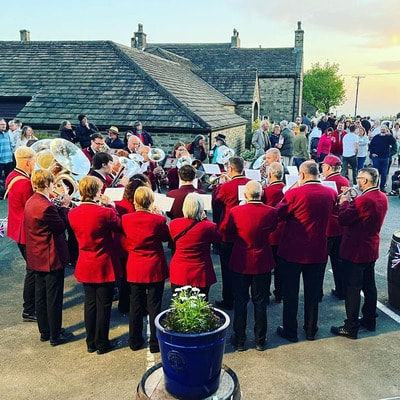 It was around 9.30pm when we played here and members were starting to get tired, but we performed well. Beside winning in our section we also got more points than the winning 3rd section band. Result.
New Job
The new job has been a struggle. I'm finding it hard to make the adjustment to managing staff. Maybe it wasn't such a great idea to move jobs in my mid fifties.
HSJ Awards 2023
On Thursday 22nd of June attended the 2023 HSJ Awards event held in Manchester. Our project had been shortlisted in three categories, and the ICB had been shortlisted in four categories in total.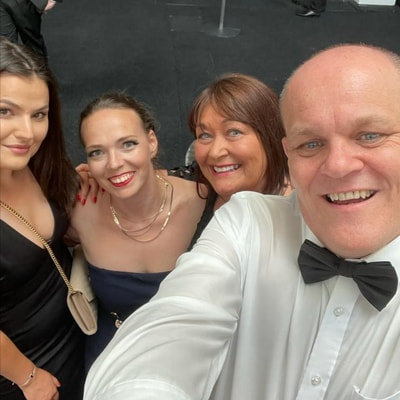 We had a fun night out. Unfortunately we didn't win, but with over 1,400 entries we did well to get shortlisted three times.
Banding
On the 18th we played two forty minute sessions at Long Acre Barn for a gentleman's ninety fifth birthday party. This was a nice gig to play at, outside on a warm day and the band played well.
Saturday the 24th saw us playing Wigton Carnival, this is a hard gig, its a long parade/march through the streets of Wigton.
Links
Reading
Finished reading The Immune: A Post Apocalyptic Survival Thriller and started book two in the series The Living.
Getting through War and Peace and It: Business Leadership, Technology, and Success in the Digital Age written by Mark Schwartz and making lots of notes.
Listening
Finished listening to book 10, Critical Mass of Craig Alanson's Expeditionary Force series. Started book 11, Brushfire
Watching
By writing down what I watch I can review how much TV I consume. It's shocking, but here is the list for June: