Published: • Updated:
January 2023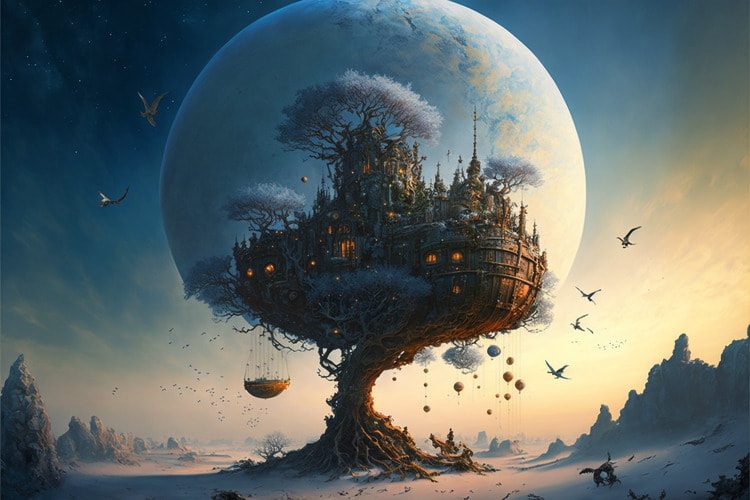 January 2023
I've updated my development blog for 2023. My preference over the years has been to use a serif font stack for my content websites. However, for 2023 I've switched over to a san-serif font stack and I'm liking the change. Maybe, it's because as I get older my eyesight to deteriorating and I now find the san-serif fonts easier to read, especially on mobile devices.
I've also added a donations link for the first time in a long while. Hopefully if someone finds the content useful they might actually make a small donation as a way of saying thank you. If you've enjoyed my writing, then please do buy me a coffee. The transactions are processed by Stripe.
My eldest son is 15 this month. He's taking computer science at school and has just started programming in Python. We've discussed creating a computer consultancy together. I'd guide him over the next couple of years and teach him AWS cloud development and programming. The hope is, that he would be able to keep the consultancy going after leaving sixth form.
I've come up with the first product idea and he's come up with the name for the consultancy. Therefore, if you need any custom software development, then head over to Signal Zero.
AIR
The first product idea I've come up with is AIR which is short of AWS Inspector Reporting. The AIR product is a central dashboard that will pull findings from both AWS Inspector and AWS Security Hub and present them in one easy to use interface. The collector process will pull findings from multiple accounts and unify them into a single view.
I'll be starting development on AIR this week, and will continue it's development through to March, hopefully with a release in April. During downtime between Christmas and New Year I've been doing some initial testing, and have all the parts planned out.
The intention is that the service will be fully serverless and free to use for up to two AWS accounts. Companies who wish to use the product with more than two accounts would need to purchase a license.
I'll be posting technical decisions I make here, as I go along. I'll also start posting screenshots once I get to that point.
Sketching
I've not done much sketching over the last couple of months. I wanted to start again in 2023 and I sketched this white rose on black paper on the 1st.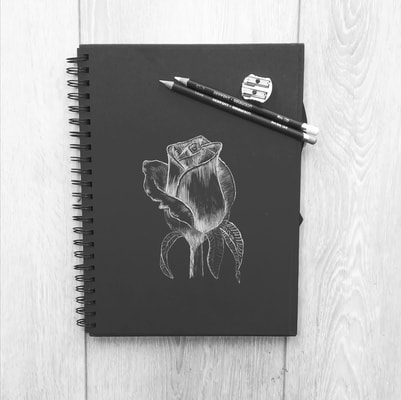 If you have an RSS reader on your mobile, then you can subscribe to my art RSS feed to get updates when I draw new pictures.
Writing
I wrote an opinion piece on using SQLite on AWS EFS to create a serverless database/application framework.
Beside updating my development blog to use a different font stack, I also created a print style sheet and developed a dark theme colour scheme for it. I also implemented the pre-compression of assets in both brotli and gzip formats and configured the Caddy web server to use these pre-compressed versions if the visiting browser supports them. This has helped to speed up my website.
Banding
Started working on the area test piece.
Links
Reading
I'm reading Libre, book 2 in S.H. Jucha's Silver Ships series.
Listening
Finished listening to book 4 of Mountain Man, Well Fed and started Craig Alanson's Expeditionary Force, book 9, Valkyrie
Watching
By writing down what I watch, I've realised how much TV I consume. It's shocking. Here is the list for January: