Published: • Updated:
Ongoing | December 2022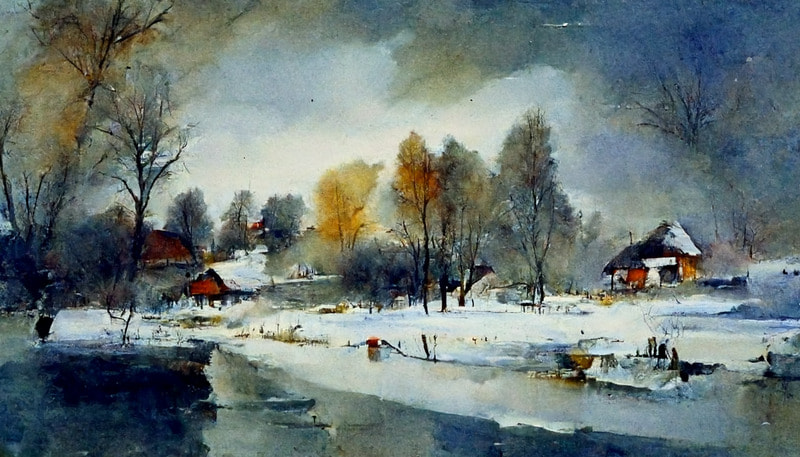 December 2022
Spent a bit time updating my Ubuntu development machine. I updated my Go compiler to the latest major release Go 1.19.4 and started migrating my projects over to using go modules.
I switched from using v1 to v2 of the AWS CLI. At first it threw me a bit as my commands didn't seem to be working until I'd worked out the command-line tool was paging the output from the commands to the screen. The command-line tool was therefore waiting for keyboard input before scrolling. As such, I've started including the no-cli-pager option to all my commands like:
aws

 secretsmanager put-secret-value --no-cli-pager 

We enabled Amazon Inspector in our AWS accounts. To start automatically scanning for vulnerabilities with our compute workloads. I wrote up my notes in An Inspector Calls.
Health Alerts
Since first writing about Health Alerts last month I've been doing some basic testing with AWS Medical Comprehend and made the following observations:
The cost of processing one million reports with an average of one thousand characters per report would be around $27K – This could be reduced if a piece of anchor text could be configured to depict the starting point of the reports findings section. Most reports have a purpose for report section which doesn't need to pass through Medical Comprehend. So would need an organisational level regex engine to find the "findings" section. If the findings section can't be found then the whole report would need passing through Medical Comprehend.
The Medical Comprehend component could be hosted in the organisations AWS account, so they cover the costs.
Would use InferSNOMEDCT to detect medical entities and link them to concepts from the 2021-03 version of the Systematized Nomenclature of Medicine, Clinical Terms (SNOMED CT). Each organisation could configure which qualifier values they want to search and alert on. For example, the Severe (severity modifier) has a code value of 24484000
Beside using SNOMED CT codes, the system should also support exact matches, which organisation can configure.
When processing the JSON returned from Medical Comprehend would need to ignore results which have a NEGATION trait.
The system should allow organisations to configure the score threshold to use for a given SNOMED code concept.
Of the six categories Medical Comprehend detects, need to decide which would need colour highlighting in the report.
Writing
This month I learnt and wrote about developing a mutual TLS HTTP client in Go and started collecting notes for Amazon OpenSearch. My notes on compiling go code in a Docker container has received quite a few hits.
Banding
December is a busy month for brass bands. With caroling and Christmas concerts it's a hectic month.
10th – Played at St James' Christmas Fayer for 2 hours outside in -1° temperatures.
11th – Played at Crosby on Eden church service.
12th – Played at St Andrew's church service.
14th – Played at Wigton Road Methodist church.
16th – Played at Morton Manor.
23rd – Played at Shap Wells hotel.
24th – Played at Another Place hotel.
Links
Reading
I finished the first book in S.H. Jucha's The Silver Ships series and really enjoyed it. This is my type of SciFi. I've switched back to finishing Of Sand and Snow then I plan to binge read the whole Silver Ships series.
Listening
Finished listening to Craig Alanson's Expeditionary Force, book 8 : Armageddon. Started listening to book 4 of Mountain Man, Well Fed
I'm also listening to Doctor Who: Scratchman with my youngest child. Narrated and written by Tom Baker, it's very good.
Watching
By writing what I view down, I've realised how much TV I watch. It's quite shocking.
Watched Spenser Confidential, I wasn't expecting too much, but I actually enjoyed it. Triple Frontier was also quite good; five former special forces operatives reunite to steal a drug lord's fortune, unleashing a chain of unintended consequences. With the family we watched Guillermo del Toro's re-imagination of Pinocchio. Fantastic!. I watched a couple of OK comedies including The Wrong Missy and Good On Paper.
On Disney+ started watching the War of the Worlds series.
I also watched a couple of documentaries, the first being Inside Bill's Brain: Decoding Bill Gates, the man is doing lots of good work. The second being Pepsi, Where's My Jet? the story of a 20-year-old who attempts to win a fighter jet in a Pepsi sweepstakes, he sets the stage for a David versus Goliath court battle for the history books.
On the BBC iPlayer I re-watched all three seasons of the Detectorists. Absolutely love this programme. I'm all set for the Christmas special now.